Меню
Контактная информация
8 (495) 765-25-08
mail@english-country.ru
638030190
English-Country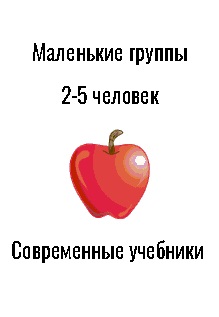 Вопрос - ответ
Быкова Татьяна
Добрый день! У вас есть занятия по английскому интенсив в утреннее время?
Борисов илья
Здравствуйте. Интересуют занятия по английскому для дочки 14 лет, 1 раз в неделю - в один из дней - понедельник, суббота - после трех часов либо в воскресенье (после 11 часов), желательно в районе метро аэропорт, войковская сокол, водн стадион
Мария Владимировна
Здравствуйте! Интересует возможность и стоимость занятий с 2 взрослыми в офисе на Рязанском проспекте. Один уровня elementary, общий курс, другой - intermediate,бизнес-английский. Занятия в 7-8 или 8-9 утра понедельник и ещё один плавающий день в будни, одно за другим. Оплата от юр. лица.
Юрий Скудатин
Интересует обучение техническому английскому языку на предприятии. Группа два раза а неделю. Каковы условия стоимость?
»
Center for learning foreign languages
The learning proсess at English Country is based on the communicative method.
Fill out an application and come for a free trial lesson!
You can study in our classrooms, online or at your home or office.
Studying at English Country means acheving your goals at school, business, eliminating the "language barrier" and making new friends.
We teach without "cramming", our teachers will present interesting material to you in a fun manner. Our teachers are native speakers who are qualified and have a broad teaching experienсe. We have small groups!
---
We are pleased to welcome you to our website. We invite all of you to classes at English Country!
In a warm and friendly atmosphere, you can easily master the selected language and communication skills to quickly develop and overcome the "language barrier" by fully immersing into the language.
Our teachers will help you to discover a new world of knowledge in a fun and exciting way.
English Country Administration
In our teachers we appreciate responsibility, sincerity, honesty, intelligence, friendliness and sociability. We employ teachers who constantly improve their knowledge in the study of languages and are eager to pass them to their students!
---
DURING A LESSON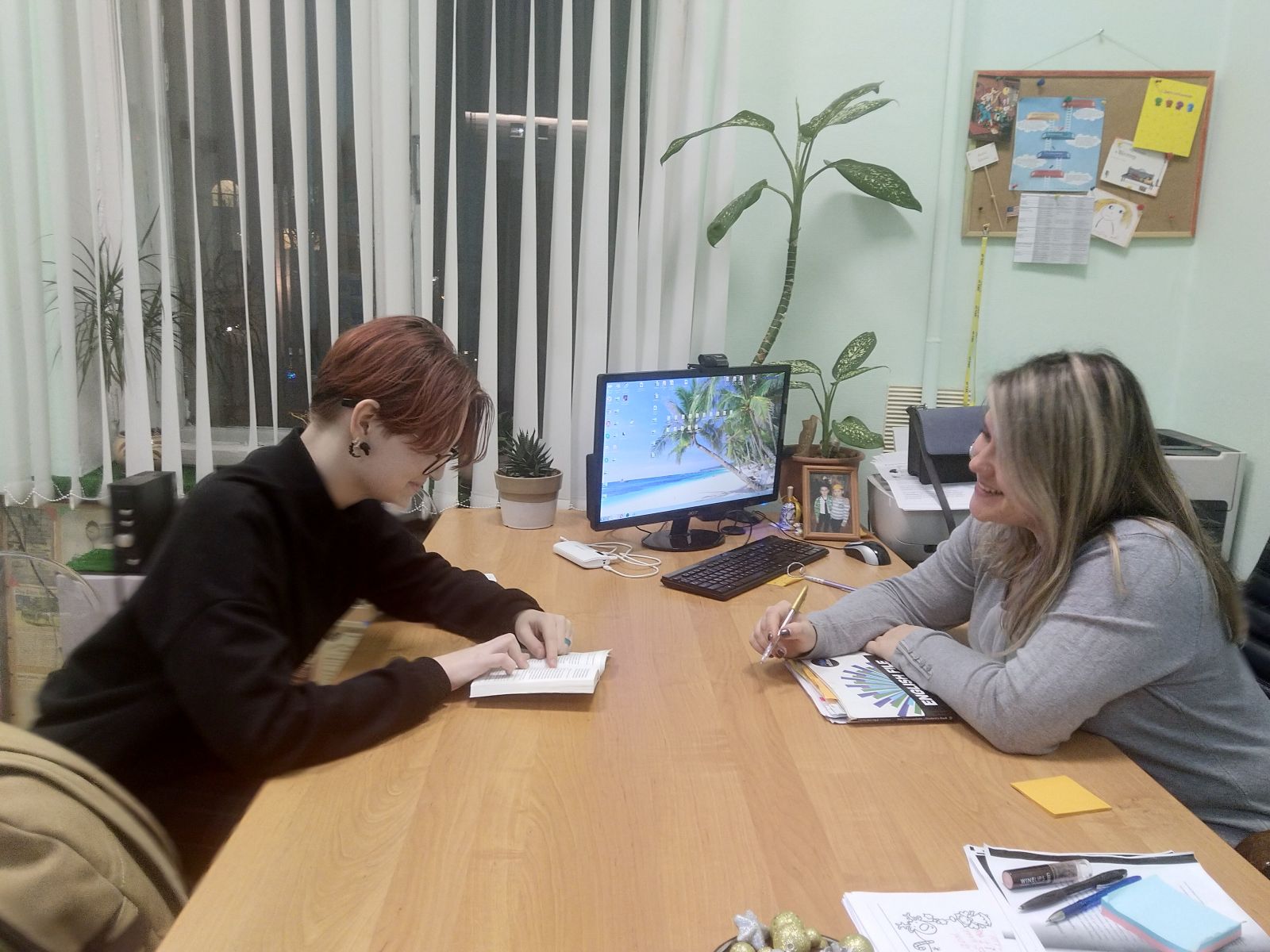 Types of programs at English-Country:
Individual
Individual pairs
Classes with native speakers
Standard groups
Mini groups
Corporate training
Intensive training
Learning Conditions:
Accepted: Children who are 3 years or older and adults of any starting level
The number of students per group is from 2 to 5 people
An effective program is developed for each learning level
Individual approach to every student
Our teachers are: native speakers with a higher education, as well as Russian teachers with extensive experience

!

We recommend to have lessons no less than 2 times per week for at least 2 academic hours.
Dear Students!
For a successful result you should:
Do not miss classes (if possible)
Do not be late for lessons
Do your homework regularly
Speak only the language you are studying during class
English-Country Language Center provides a full range of services for learning foreign languages.
Classes are taught mainly by native speakers, as well as Russian teaches, according to your wishes.
All teachers have a great experience and the necessary certificates. We teach adults using an individual program, and in groups. We use special techniques according to the age of your child or adolesent in our groups or individual classes. We offer corporate training and preparation for exams of any complexity.
Fluency in English allows you to connect with the whole world. The best road to success is to study it with a native speaker. Now, you don't need to travel to the US, We are giving you the opportunity to study in Moscow.
Here, you will find out everything you want to know about studying English with a native. It doesn't matter what level you are! Maybe you are just making the first steps in learning a foreign language, maybe you want to maintain your advanced level. Possibly, you just love traveling and need English to interact with people in other countries. English is the international language and you will always have the skills to interact with the people surrounding you, wherever you go!
Our main goal is to teach you not only to speak, but to enjoy it as well! When our students succeed, we are truthfully happy, because their success is our success.
- International exams (EILTS, FCE, TOEFL)
- General English
- Business English
- English for kids
- All levels (Starter to Advanced)
- Translations
---
Important Information
These are the general levels for students to consider:
Beginner - at this level you don't know any English words, can't read, write or speak.
Elementary - at the elementary level you have the basics. You can read simple text, talk about easy everyday topics with difficulty and compose simple sentences.
Pre-Intermediate - next is the pre-intermediate level. Now you are capable of using English in general situations and understand the general idea (without detail) in English.
Intermediate - this is considered to be the middle level. You can understand a fluent English speaker and also communicate (with moderate difficulty) with native speakers in general situations.
Upper-Intermediate - you can consider yourself to be at the upper-intermediate level if you can easily use English in most situations without obvious difficultly in understanding and speaking.
Advanced - you can use English in everyday life, including formal and informal situations. You can react accordingly in stressful and delicate situations.